The Supreme Court in the past
King Gustav III instituted the Supreme Court in 1789. It had twelve members. Half of these were to be noblemen and half were to be commoners. The king could take part in the court's deliberations. He had two votes and, when necessary, the casting vote. It was only in 1909 that the king's right to take part in deliberations ended. However, it had not been used for a long time. Following the 1974 Instrument of Government, the Supreme Court ceased to decide in the name of His Royal Highness. This also ended the custom of the Supreme Court's judgments and decisions being announced in Stockholm Palace (where the king's seal was also added).
Up until 1948, proceedings in the Supreme Court were entirely written. Rules were then introduced enabling it to have oral proceedings too. This required the Supreme Court to move from Stockholm Palace's Halls of the Orders of Chivalry and take up its own premises. Bondeska Palace on Riddarhustorget, a square in the city's old town, is still the Supreme Court's home.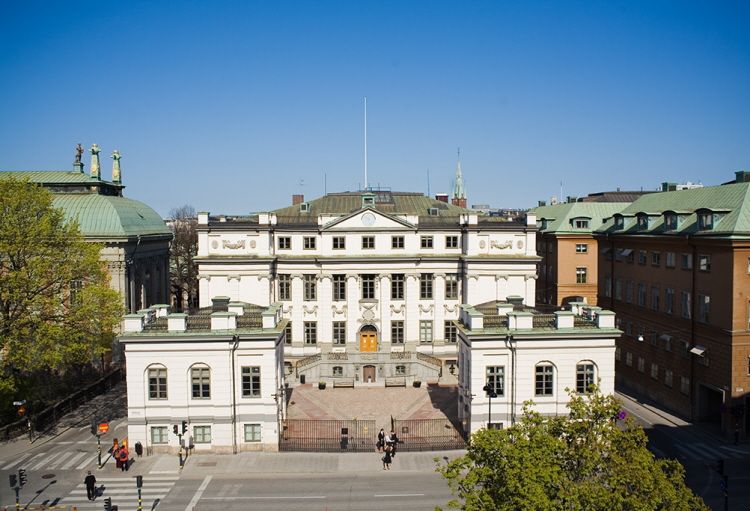 Bondeska Palace
In 2010, the Supreme Court appointed its first female President (head of the court), Marianne Lundius. The first female Justice of the Supreme Court, Ingrid Gärde Widemar, had been appointed in 1968.
Bondeska Palace
The Supreme Court is located in Bondeska Palace in Stockholm's old town.
The building of what was to be the private residence of Sweden's lord high treasurer, Gustaf Bonde, began in the 1660s. After Gustaf's death, the family's finances declined and it finally became necessary to sell the palace. For several years, the building housed, amongst other visitors, Svea Court of Appeal and the Royal Library. This latter had lost its home in the palace fire of 1697. In 1730, the property was purchased by the City of Stockholm. For almost 200 years, it was then Stockholm's courthouse (the local court for the people of Stockholm).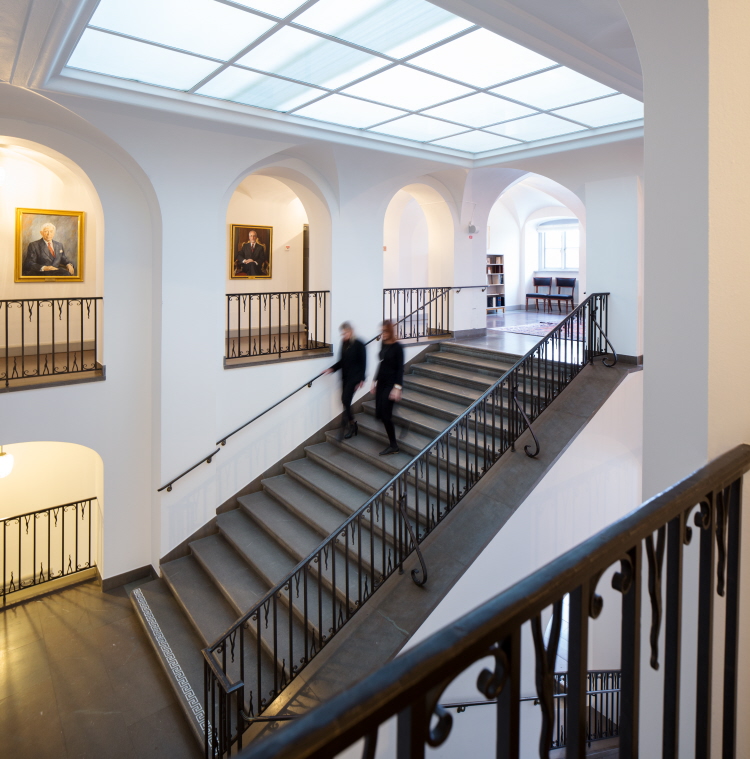 Stairway in Bondeska Palace
With the property transferring to state ownership in 1940, the building was made ready for the Supreme Court. This involved comprehensive restoration. Drawings were prepared by Ivar Tengbom, and Carl Malmsten was put in charge of the interior decor. The goal was not to restore the palace to its original condition, but to provide worthy premises adapted to the court's needs. From 2002 to 2004, Bondeska Palace underwent renovation. Malmsten's furnishings and carpets by Märta Måås-Fjetterström were kept in a number of rooms. The primary remnants of the palace's first years are the basement level's arches, certain doors and ceilings on the ground floor and the "lord high treasurer's writing room" with its richly decorated and painted stucco ceiling.
During hearings, parts of Bondeska are open to the public.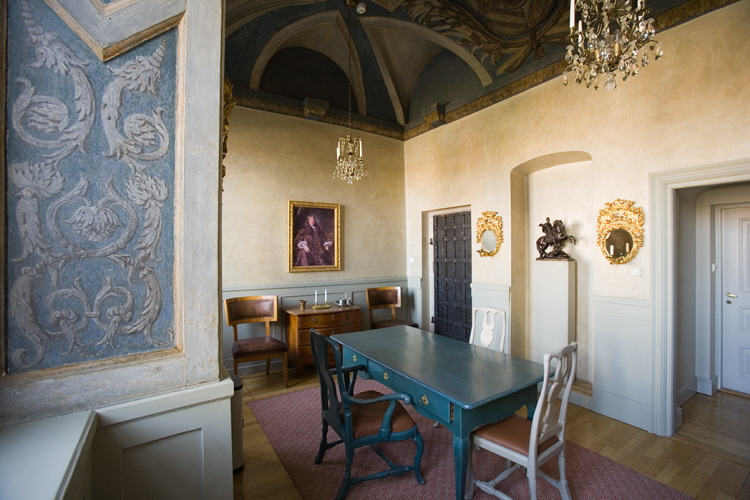 The lord high treasurer's writing room